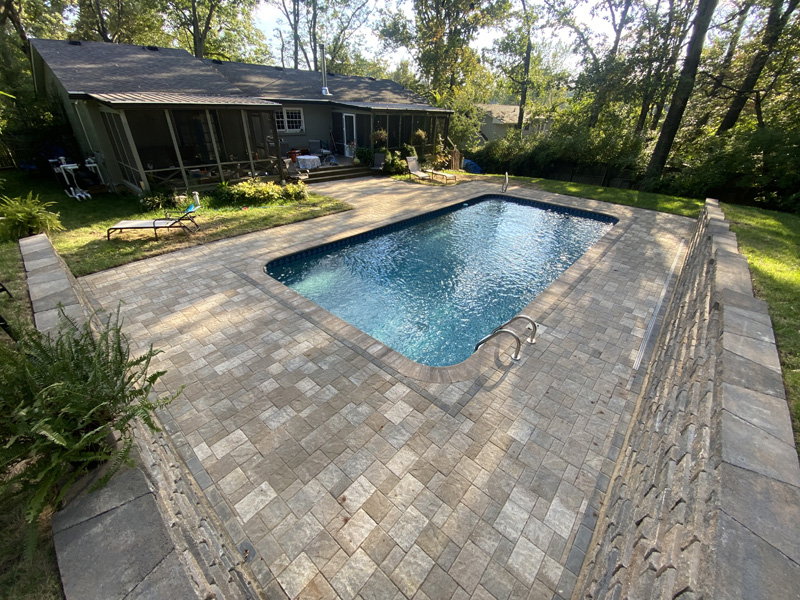 An outdoor space that perfectly compliments your home
Hardscapes are the permanent, inanimate features in your landscape – those made with concrete, pavers, stone, wood, or brick. Used to build permanent structures, they help to stabilize the landscape and often provide the basis for an outdoor environment like an outdoor kitchen, pool, patio or fireplace. Retaining walls can divide various sections of a property, even creating different levels for a landscape. Walkways of hardscape materials like stone or concrete pads warmly welcome guests to your home or can guide them through the backyard.
We can help design and build the right hardscapes for your landscape to perfectly complement your home, the topography of your land, and how you want to use your outdoor environment.
Patios
Retaining Walls
Sitting Walls
Walkways
Water Features
Fire Features
Staircases
Pool Decks